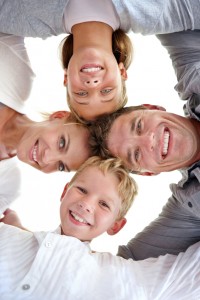 New to the area or just needing a change in dental care providers? Finding the right dentist takes homework and understanding that good dentistry involves credentials, skill, referrals and a patient-centered philosophy.
Finding a new dentist for you and your family in the New Braunfels area takes some research. The American Dental Association recommends looking for excellence in credentials, services offered and a great chairside manner–that is, is the dental provider and his team dedicated to patient comfort and optimum oral and systemic health?
Get a referral
The American Dental Association says that excellent dentists retain active membership in professional associations, particularly local ones. So, call your local dental society for names of dentists in your area. For instance, Doctors J. Robert Donnelly and Gregory Wang of San Marcos Gentle Dental in the New Braunfels, Wimberley and Kyle, TX area are members of the Texas Dental Association.
Additionally, talk to trusted friends or co-workers about their dentists. Would they recommend their own dental care provider? Another option is on-line consumer rating services. Individuals who take the time to write on-line reviews are generally honest about the care they have received and will list the good and not-so-good aspects of their experiences.
Look into credentials and services
You only want the best for you and for your loved ones. When considering a New Braunfels dentist, make sure he is fully accredited and emphasizes ongoing professional development. Is he actively pursuing continuing education for himself and for his staff ? For instance, Dr. Connelly is a Master of the Academy of General Dentistry and a graduate of the prestigious Las Vegas Institute of Cosmetic Dentistry. Dr. Wang is pursuing his fellowship in the Academy of General Dentistry.
Regarding services, look for a wide range of options, with a strong emphasis on preventive and restorative care and also on the latest in diagnostic and treatment tools such as digital x-rays and laser dentistry. A quality dentist also considers his patients' aesthetic goals and delivers innovative cosmetic services such as teeth whitening and porcelain veneers. Ask what a basic patient exam includes and what services are available for the youngest and the oldest patients (for instance, dental sealants for children and periodontal care and tooth replacement options for seniors).
Pay a visit
When choosing a Kyle, Wimberley or New Braunfels area dentist, pay a visit, look around and ask questions of the doctors and staff. Consider the following:
Is the staff and environment friendly and welcoming?
Are appointment times convenient? Are you served on time?
What are the payment options? What insurances are accepted?
How does the doctor and his team help fearful patients?
Are procedures fully explained?
Does the team emphasize patient teaching and preventive care?
How does the dentist handle emergency calls?
Your new dentist should make you smile
Doctors Donnelly and Wang offered a wide array of dental services focused on laying a solid foundation of preventive care for the healthiest and brightest smiles possible. Their innovative techniques achieve optimal oral health for patients in every age group. Contact San Marcos Gentle Dental for a consultation. You'll surely find your best new dentist.