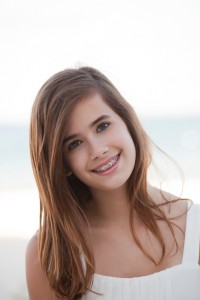 Oral and overall health relate to each other. San Marcos dentists, Drs. J. Robert Donnelly and Greg Wang teach how important it is to care for both.
What happens in your mouth affects the rest of your body's health and vice versa. Kyle dentists, Dr. J. Robert Donnelly and Dr. Greg Wang of San Marcos Gentle Dental, work to keep patients healthy system wide and throughout their lives.
Looking for more than cavities
The professional team at San Marcos Gentle Dental advises semi-annual check-ups and cleanings to keep teeth, gums and overall well-being at their very best. A routine oral examination includes:
visual inspection for dental decay, including painless scanning with the Diagnodent laser
periodontal probing to check for gum disease
a bite check
simple oral cancer screening
digital x-rays as needed
Exams are comprehensive because often, soft tissues of the mouth indicate problems happening in other parts of the body. For instance, certain oral infections signal diabetes. Plus, some medications, such as those used to treat cancer, adversely impact gums and tooth enamel.  Oral cancer, a prevalent and potentially deadly health problem, occurs in more than 40,000 American adults annually. Nutritional deficits affect teeth and gums.
Also, according to the Centers for Disease Control (CDC), more than 47 million adults in the United States have gum disease. While this oral condition causes serious problems related to bone structure, soft tissues and teeth, its effects spread throughout the body, too, playing a role in increased inflammatory processes, reduction in immune system function and linking to several serious health conditions such as:
diabetes
hypertension
stroke
heart disease
heart attack
dementia
Alzheimer's Disease
rheumatoid arthritis
respiratory infections
pregnancy complications
low birth weight infants
osteoporosis
The importance of hygienic cleanings
While brushing and flossing keep breath fresh and teeth sparkling, they also remove biofilm, the sticky plaque and hard tartar on tooth surfaces and at the gumline. This biofilm contains toxic oral bacteria that eats away at tooth enamel and also causes gum disease. Routine cleanings at with your San Marcos dentist remove the plaque and tartar toothbrushes and floss miss.
Gingivitis, the mildest form of gum disease, causes bleeding and tender gums and bad breath. Left untreated, gingivitis proceeds to periodontitis which destroys gum tissue and bone and loosens teeth to the point of mobility and tooth loss.
This bacterial infection, and its subsequent oral and overall health problems, can be treated by your New Braunfels dentists at San Marcos Gentle Dental. Tooth scaling and root planing manually remove plaque and tartar and smooth root surfaces so that gum tissue reattaches. Laser gum therapy debrides infected tissue quickly and without painful cutting and sutures.
How's your health?
Find out by contacting San Marcos Gentle Dental for a routine cleaning and oral examination. When talking to a staff member, ask about the new patient specials. Your mouth and overall well-being will thank you for it.