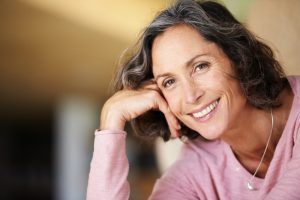 Have you lost some of your teeth? Or are you on the brink of needing your first tooth replacement device? If so, it's important that you educate yourself on your options. Dental implants, dentures, and the dental bridge in San Marcos are all effective methods for replacing several missing teeth. Keep reading to learn more about each option from the experts at San Marcos Gentle Dental!
Dental Implants
Dental implants act as a prosthetic root for the tooth replacement device that sits on top. One dental implant can support a dental crown in the case of single-tooth replacement, or the dental implants can be strategically placed to provide stability for a partial or full denture.
Because they provide stimulation for the jawbone, dental implants encourage oral health by activating the bone, encouraging it to stay healthy and whole. And when cared for properly, dental implants can be expected to last the wearer's lifetime.
Dentures
Patients who have lost several or a whole row of teeth may benefit from dentures in San Marcos, or prosthetic teeth attached to a gum-colored base. Dentures may be full, to replace a whole row of missing teeth, or partial, for just a few. When not supported by dental implants, dentures may be anchored in the jaw with clips, brackets or by using an over-the-counter denture adhesive. While the wearer may experience a brief period of adjustment right after receiving dentures, the majority of patients enjoy the renewed ability to eat, speak and smile with confidence wearing dentures.
Dental Bridge
When several teeth are missing in a row, a dental bridge can be an effective replacement option. This method is often chosen by patients who are not eligible candidates for dental implants (like those who do not have enough supporting jawbone structure, or whose health condition prevents their ability to heal from surgical procedures).
A dental bridge replaces missing teeth by forming a literal bridge over the new gap. With a crown placed on the two surrounding teeth to act as anchors, the prosthetic teeth fill in the space between. This method prevents natural teeth from drifting out of alignment after tooth loss.
Which Tooth Replacement Method Is Right for Me?
To determine which tooth replacement method may be right for you, schedule an appointment with San Marcos Gentle Dental today. Your best option will depend on the type of tooth loss you're dealing with, your lifestyle, and your own goals. Don't wait to get started on the beautiful, complete smile you deserve — bridges, dentures, or dental implants in San Marcos can help. Let's get started today!