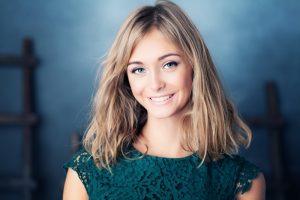 The beginning of the year is all about making a fresh start, but let's face it — no one is going to suddenly drop a bunch of weight, read 10 books their first month into 2018, or even probably stop using social media as much. As good as these new year's resolutions sound, each one of them all takes one thing: commitment.
If you're willing to commit to those things, why not consider committing to better oral health in 2018? After all, your teeth don't just benefit from improved oral health—your whole body will! Learn more about how your dentist in San Marcos can help you this year.
Begin Your Better Oral Health Journey with a Visit to the Dentist
How long has it been since the last time you visited your dentist? If the answer is anything longer than six months, you're well overdue to schedule an appointment!  There's no better way to begin the new year than with a thorough dental checkup and professional cleaning of the teeth and gums.
This will help your dentist to understand the current state of your oral health and help you improve it throughout the year. You'll also be able to set new goals for 2018 and work one on one with your dentist to achieve them.
Monitor Your Diet in 2018
A diet that contains a lot of sugary or acidic foods and beverages isn't just bad for your weight, but it's horrible for your teeth. Sugar interacts with bacteria in your mouth, creating a nasty mixture of plaque and acid, leading to tooth decay. Acid weakens the tooth enamel and can cause cavities among other dental concerns.
Plus, your whole body will thank you once you improve your diet! You'll look better, feel better, and have a brighter, healthier smile to show off! Here are a few quick diet tips to improve your oral health:
Sip acidic or sugary beverages through a straw and be sure to wash them down with water.
Brush about 30 minutes to an hour after you eat or drink acidic or sugary items. Brushing too soon could scrape away the enamel of your teeth.
Drink more water than anything else as it encourages natural saliva production.
Stop These Other Bad Habits
One of the best things that you can do for your whole body and smile is to quit smoking if you do use tobacco. You'll reduce your chances of developing oral cancer and kick that smoker's breath to the curb!
If you grind your teeth or play sports, ask your dentist about getting a custom mouthguard made to protect your teeth from unnecessary wear and tear.
Also, don't risk cracking a tooth by chewing ice or opening packages with your teeth!
With these helpful tips, you should be confident moving forward into 2018 with a healthier, stronger smile!
---
About Our Office
Here at San Marcos Gentle Dental, we want every one of our patients to know that we're here to help their smiles last for years to come. If you want to improve your smile, the beginning of 2018 is the best time to start. Call us to schedule your next checkup and cleaning today.