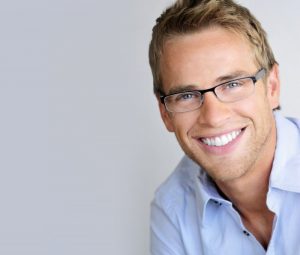 Dental benefits: they are supposed to save you money at the dentist's office, but your benefits can't help you if you're not using them. Each year, millions of Americans reach December 31st without using their dental benefits, which means wasted money left on the table. Whether you have a PPO dental plan or a Flexible Spending Account, how do you know you're maximizing all your money by the end of the year? Learn how to get the most out of your dental benefits from your dentist in San Marcos.
Dental Benefit Plans
According to the National Association of Dental Plans, only 2.8% of Americans with a PPO dental plan reach or exceed their plan's annual maximum. Dental benefit plans are supposed to save you money by having you pay some up front, but those dollars are wasted if you don't see the dentist.
Make the Most of Your Plan
The best way you can maximize your benefits is to use them by the end of the year because they won't carry over. Usually 100% of your preventive visits, like dental checkups and cleanings, are covered by your benefits. You can start thinking about using your coverage early on in the year.
During your first visit of the year, talk to your dentist about the possible treatments you may need for the upcoming year. Planning out your appointments can free up time in your schedule, but it also makes sure you aren't leaving money on the table.
Once you've figured out what kind of dental care you may need for the upcoming year, you and your dentist's office can see what is covered by your plan. So, early on you will know which services are covered with your benefits to use them by December 31st.
Flexible Spending Accounts
A Flexible Spending Account (FSA) is an account you can set up through your employer. You can choose how much money to put in it, and a portion of this amount is deducted pre-tax from each paycheck. This money can cover preventive services and other products that keep your mouth healthy.
Get the Most Out of Your FSA
The key here is to only put in as much money as you think you'll need for the dentist. In this regard, it is especially important to see your dentist early on to figure out what kind of dental services you may need. After deciding what kind of oral healthcare you could be needing, you can then plan the amount of money you'll want in your FSA.
Your employer may provide you with a grace period, or let you keep a fraction of the money you have in your FSA at the end of the year. But, to stay on the safe side, use your FSA money before the end of the year to maximize your savings.
Whether you have a Dental Benefit Plan or an FSA, the best way to save money is to be sure to use it by New Year's, before you lose it.
Meet the Dentist
Dr. J. Robert Donnelly likes seeing patients for preventive care to catch oral health issues while they are still small. That's why he encourages his patients to use their benefits before the end of the year. He currently practices at San Marcos Gentle Dental, and he can be contacted through his website or by phone at (512) 396-5225 for any questions.