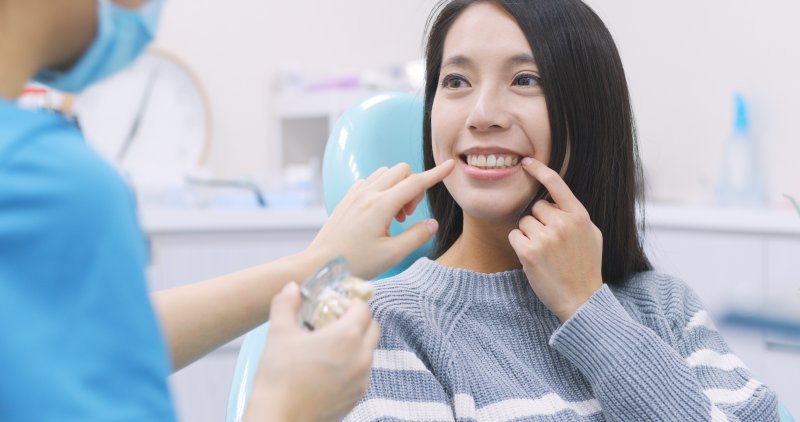 You've woken up in the middle of the night with a sharp pain in your teeth. You roll back over, hoping you'll feel better in the morning. Unfortunately, the pain is still there when you wake up. Even though most dental offices are not open for regular appointments during the COVID-19 pandemic, many are still seeing emergency patients, often on the same day you call. If you're not sure if you're having a dental emergency, the following advice from an emergency dentist in San Marcos will help you know when it's time to make an appointment.
Most Common Types of Dental Emergencies
Dental pain is never fun. It often comes on suddenly and can indicate an advanced problem. Any severe, lingering pain in your mouth is considered an emergency and should be seen immediately. Because dental pain can be caused by a number of different things, it's important to see your dentist for a diagnosis.
Common Causes
Not all dental pain has an origin that you can't see. If you've tripped and broken a tooth or have swelling in or around your mouth, you should quickly schedule an emergency appointment. Swelling can be caused by infections and abscessed teeth, both of which are serious problems. If you have dental work that breaks, becomes loose, or falls out, that is also a sign that you should call your emergency dentist.
Loose Teeth
Periodontal disease is one of the leading causes of tooth loss in adults. If your teeth have gradually started to come loose, it may be a sign of advanced gum disease. However, periodontal disease takes a long time to cause your teeth to become loose. If you experience sudden, unexplained tooth looseness, it may be a sign of dental trauma or an infection.
Blood or Puss
If you don't floss often, you may experience a little bit of bleeding when you start flossing again. However, if that bleeding is excessive and if your gums bleed very easily, it may suggest a serious problem. When this bleeding is accompanied by swelling or an aching in your mouth, you may have severe periodontal disease. Further, if you have any sort of additional discharge or a bad taste in your mouth, you may have an infection or abscess that needs to be seen immediately.
If you're experiencing any sort of abnormal dental symptoms, severe pain, or experience dental trauma, you should schedule an appointment immediately. Emergency dentists are uniquely qualified to get you out of pain quickly and comfortably.
Dentists Are Here to Help
Having a dental emergency can be stressful. Many people have anxiety when going to the dentist, even for routine cleanings. Emergency dentists understand just how anxiety-inducing an emergency can be and make sure that your visit will be comfortable and relaxing.
Emergency dentists are here to help you, even during the pandemic. They are trained to get you back on your feet in no time, whether you're experiencing pain, broken teeth, or other issues. If you think you may be having a dental emergency, call your San Marcos emergency dentist right away.
About the Author
Dr. J. Robert Donnelly loves helping his patients to live their best lives. Since graduating dental school at The University of Texas Health Science Center, he has fully committed himself to learning as much about dentistry as possible. He is a Master of the Academy of General Dentistry, an achievement reserved for the best of the best. He has completed thousands of hours of additional training and takes pride in providing comprehensive care for all of his patients' needs. If you think you may be having a dental emergency, he and his team at San Marcos Gentle Dental are here to help you. Email them or give them a call at (512) 396-5225.