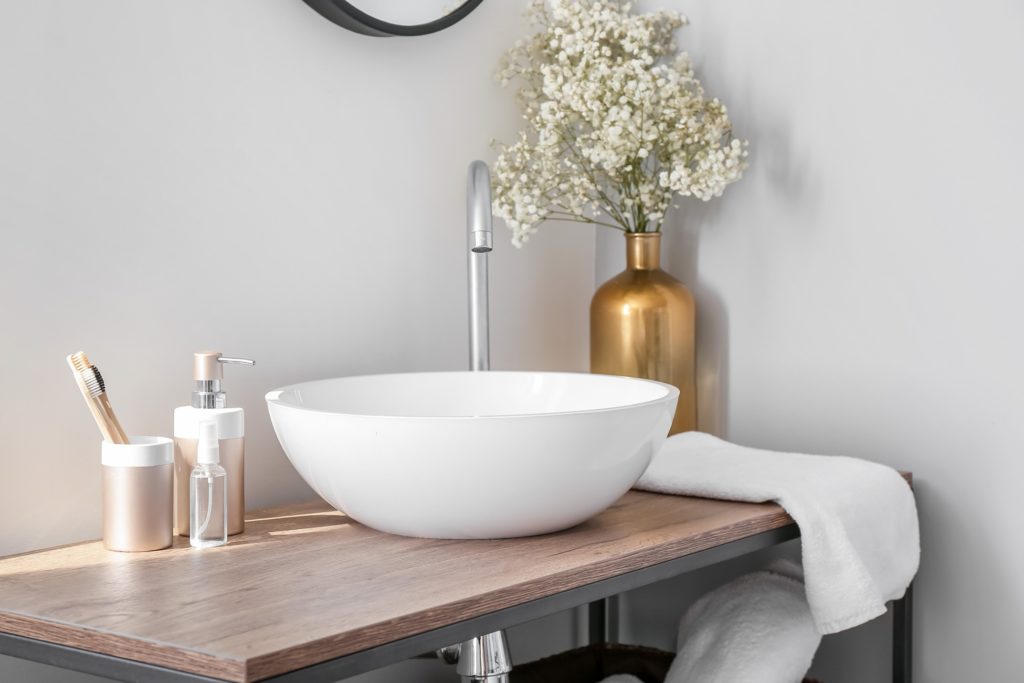 Are you dedicating one of your upcoming weekends to spring cleaning? If so, decluttering your closet, re-organizing your pantry, and cleaning out your garage might be on the list. While those are all great to-dos, now is also a great time to press the reset button on your oral health. If you're interested but are unsure where to start, then keep reading to learn how to spring clean your dental routine!
1. Organize Your Oral Hygiene Supplies
Are your backup toothbrushes, floss, and mouthwash scattered underneath your sink or in your medicine cabinet? Then the first step of your dental routine refresh should be organizing your oral hygiene supplies! In addition to throwing out any expired products, consider taking inventory of what you have and what you need more of. Bonus tip: don't forget essentials like lip balm and SPF!
2. Deep Clean Your Bathroom Counter
Wiping down your bathroom counter is a great place to start. Of course, now is the time to scrub down the places you might miss on a weekly basis too, like the grout between each tile and the sides of your sink. You should also give your toothbrush holder a deep clean (or purchase a new one altogether, if needed).
3. Get a New Toothbrush
According to the American Dental Association, you should replace your toothbrush every three or four months. If it's been longer than that, now is the perfect time to get a new one! If you are currently using a manual toothbrush, then consider upgrading to an electric one. Many brands even allow patients to have the replacement bristles auto-send every quarter, ensuring you won't forget to replace them in the future!
4. Visit Your Dentist for a Checkup and Cleaning
Toothbrushes, floss, and mouthwash are three oral hygiene essentials that are effective at removing food particles and plaque on a daily basis. Of course, the tools your dentist has at their office are significantly more effective – they can even remove built-up tartar! That's one of the many reasons it's so important that you get a checkup and cleaning every six months. If it's been longer than that (or your next visit isn't on the calendar yet), then get in touch with your dental team today.
About the Author
Dr. J. Robert Donnelly is a highly trained and experienced San Marcos dentist who earned his dental doctorate at The University of Texas Health Science Center in San Antonio. Since then, he has completed over 1,600 hours of continuing education, become a Master of the Academy of General Dentistry, and graduated from the Las Vegas Institute of Cosmetic Dentistry. So, it's safe to say that he knows how to create healthy, happy, and beautiful smiles! If you would like to learn more about how to keep your oral health in tip-top shape or you'd simply like to schedule an appointment, visit his website or call (512) 396-5225.