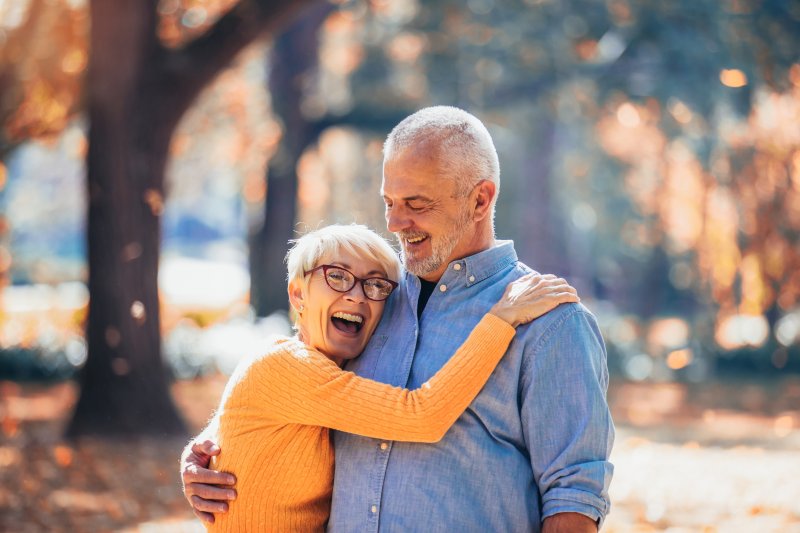 Do you look at younger people with Invisalign or braces and wish you were in their shoes? If you're an older adult, you might think that achieving a straighter smile is no longer a viable option for you. But that is far from the truth – as long as your teeth are healthy, you can straighten them at any age! Read on as we discuss Invisalign for seniors and how it's never too late to start treatment.
Is Invisalign Effective for Older Adults?
Most dentists recommend that patients seek orthodontic treatment as young as possible while their teeth are still malleable and growing. However, that is merely a recommendation – adults and seniors are still able to attain a straighter smile if desired! As long as you have good oral health, your teeth can slowly but surely shift into a more desirable position. By diligently wearing and maintaining your clear aligners, you can assure a breezy and successful Invisalign journey!
General Candidacy for Invisalign
Since there's no upper age limit for Invisalign, what makes someone a good candidate for treatment? Well, if you have misaligned teeth and good oral health, then the clear aligners are a viable option for you – no matter your age! In fact, many adults postpone dental work until they're able to afford it later in life, which is why several dental offices tend to see more older patients for Invisalign than younger ones.
What Are the Benefits of Invisalign for Seniors?
With Invisalign for seniors, you can look forward to making your dream smile a reality. However, aside from straighter teeth, you can expect to reap other benefits, including:
Improved oral and bodily health. Did you know that straight teeth are much easier to clean than crooked ones? Because of this, you can reduce your risk for tooth decay and gum disease. Since periodontal disease is associated with other health conditions (heart disease, diabetes, and even premature labor), improving your oral health will also preemptively benefit your overall health.
Lower risk of jawbone and tooth loss. Ensuring your teeth are in their proper places and have ideal spacing will help lower your risk of jawbone and tooth loss.
Improved self-esteem and confidence. Sometimes, all that's needed is a beautiful, straight smile to improve your mental health. It can give you a boost in self-esteem and confidence that transcends into your career, home life, and relationships. Studies show that a flawless grin can is the key to a better quality of life.
Don't let your age hold you back from achieving the smile you've always wanted. If you're an older adult and considering Invisalign, ask your dentist about starting treatment – your dream grin is only a call away!
About the Author
Dr. J. Robert Donnelly earned his Doctor of Dental Surgery from the University of Texas Health Science Center in San Antonio. Since then, he has completed over 1,600 hours of continuing dental education, ensuring he's well-rounded and can offer insightful, comprehensive care to all his patients. If you would like to improve your smile, Dr. Donnelly offers Invisalign orthodontic treatment. To get started, visit our website or call (512) 396-5225 to schedule a consultation.