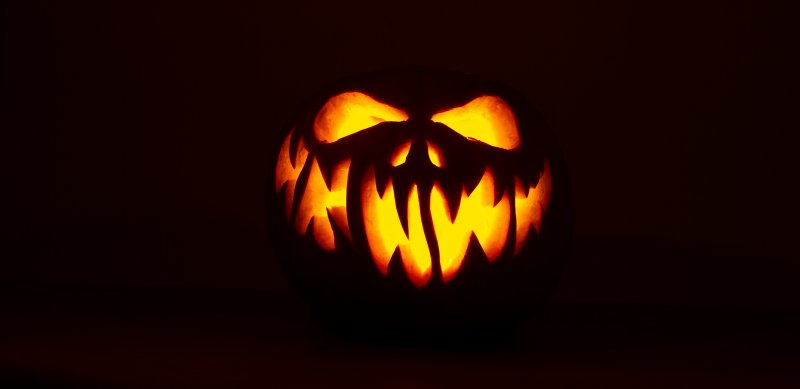 Halloween is the most terrifying time of year, but it is even more so for your dentist. While the oral healthcare providers of America might love horror movies and ghoulish mischief just as much as everyone else, the sheer volume of candy consumed can do a lot of dental damage without the proper precautions. Here are a few tips to keep all the spooky fun in Halloween without any horrifying oral health consequences.
Consume Candy Conservatively
Humans love sugar because it is full of easily absorbed chemical energy, and the bacteria that cause tooth decay and gum disease love it for exactly the same reason. Most of the candy thrown around on Halloween is full of sugar that can set your mouth up for a dental disaster.
To mitigate the risks of damage to your or your child's teeth, only eat candy around meals. When you are eating nutritious foods, your mouth steps up its saliva production. Saliva helps wash your mouth clean of food debris and sugary residue. By limiting candy consumption to mealtimes, much of the harm caused by excessive sugar consumption can be prevented.
Keep Up with Your Dental Hygiene
Halloween night through the first half of November may be the worst time of year to start slacking off on your dental hygiene. If anything, it's the time of year to step up your oral cleanliness game. A proper daily oral hygiene regimen includes brushing at least twice and flossing and using antibacterial mouthwash at least once. You should take special care to wait thirty minutes after meals before brushing and be sure to brush gently with a small circular motion. This will keep the sugar goblins from digging their burrows in your enamel.
Hand Out Some Candy Alternatives
There are a lot of zombies walking around during Halloween, so it helps to have some brains when deciding what you're going to hand out to trick-or-treaters. Not every house on the block has to hand out sugary sweetmeats. You might try alternative items like small toys, vampire fangs, spider rings, raisins, or (gasp!) dental floss. These are also great for trick-or-treaters with medical conditions like diabetes that can prevent them from having candy.
This Halloween, keep your celebration terrifying, horrifying, spooky, and scream-inducing, but make sure that nobody's beautiful smile is hurt in the process. That will help ensure that vampires, werewolves, and other monsters everywhere can keep their fangs just as scary next year.
About the Author
Dr. J. Robert Donnelly earned his Doctor of Dental Surgery from The University of Texas Health Science Center in San Antonio and has since graduated from the Las Vegas Institute of Cosmetic Dentistry. He proudly serves as a member of dental organizations such as the American Dental Association, the Academy of General Dentistry, and the Texas Dental Association. His office in San Marcos, TX offers general, cosmetic, restorative, and emergency dentistry. For more information on keeping teeth safe this Halloween, contact the office online or dial (512) 396-5225.