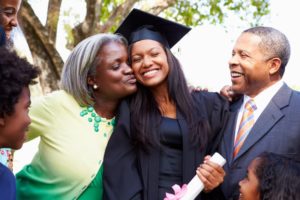 Summer is here, which means you'll likely be attending backyard barbecues, family reunions, and other fun events where you'll be interacting with tons of folks you haven't seen over the last year. To make the best impression, you're probably thinking about sprucing up your appearance, like getting a haircut, buying a couple of new outfits, and so on. Have you also thought about investing in professional teeth whitening, too? Here are three summer events that you could get the most out of with a brighter smile.
Your Family Member's Graduation
Does your sibling, cousin, or other family member have an upcoming graduation that they'll be celebrating? You can look your best in every photo and show them exactly how proud of them you are by unabashedly letting your bright smile show. Then, afterward, you'll be able to attend the graduation party without having to feel self-conscious if you have a chance to meet someone new!
A Long-Awaited Summer Vacation
Most people have been confined to their homes over the past year due to the COVID pandemic. Now that you're vaccinated and your friends and family members will also be vaccinated, you may decide to celebrate and socialize with a long-awaited vacation to Florida or another relaxing and fun destination. Get the confidence-boost you need after spending the last year in your home by investing in teeth whitening to make your smile look brighter and more beautiful.
Your Best Friend's Wedding
Is your friend getting married at the end of the summer or beginning of fall? You can look excellent in every photo and support them with the biggest smile you can muster without feeling down about its appearance after investing in professional teeth whitening from a cosmetic dentist.
The Benefits of Investing in Professional Treatment
You may be tempted to purchase an over-the-counter teeth whitening kit that you can buy from your local department store. If you do, be prepared to not receive the beautiful, lasting results you were hoping for. When you invest in professional treatment from a dentist, you can trust that all of the ingredients used to whiten your smile will have been clinically tested and proven to be safe and effective. Plus, you'll be able to enjoy noticeable results that can last for up to a year in as little as two weeks!
Summer is the perfect time of year to invest in teeth whitening because of all of the events that you'll likely be attending. With a bright smile, you can feel more confident and ready to make new connections, which is something that you're likely craving after a year of being indoors during the pandemic.
About the Author
Dr. J. Robert Donnelly is a passionate dentist who enjoys helping his patients get the most out of their smiles by enhancing their appearance and health with restorative and cosmetic dental treatments. He has decades of experience under his belt and has completed rigorous additional education and training in cosmetic dentistry. To schedule a consultation and find out how our team at San Marcos Gentle Dental can help improve your smile, visit our website or call 512-396-5225.