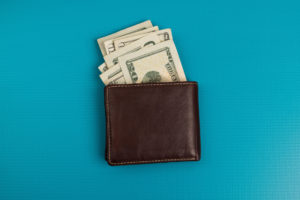 Looking for ways to save money? Many people are feeling the pinch on their wallets right now due to high inflation. Your first reaction may be to cancel all your appointments and go without certain services. However, when it comes to your dental visits, not going could end up costing you much more in the future. Keep reading to learn more about the risks of skipping dental checkups and how to lower the costs of oral care.
Prevent Future Problems
Unlike a scrape or a bruise, oral health problems rarely go away on their own. Neglecting an issue with your teeth, gums, or mouth can often lead to bigger problems down the road. In fact, according to the American Dental Association, untreated oral diseases result in over 2 million emergency room visits nationwide each year. Scheduling checkups with your dentist in San Marcos every six months is critical to prevent minor dental issues from worsening. Without professional preventive care, you may wind up needing more extensive – and expensive – treatment in the future.
Detect Oral Cancer
Cavities and gum disease aren't the only things your dentist looks for during a dental exam. Did you know an oral cancer screening is part of every checkup? Your dentist in San Marcos inspects your neck, mouth, throat, and oral tissues for any abnormalities or signs of this deadly disease. Oral cancer often progresses quickly, so early detection is key. Missing even a single dental appointment could be the difference between fairly easy treatment or needing intensive chemotherapy. Not only can oral cancer screenings potentially save your life, but they can also save your wallet.
Use Insurance to Save Money
If you have dental insurance, you can take advantage of your coverage to access affordable preventive care. While every plan is slightly different, most plans follow the 100-80-50 structure:
100% of Preventive Care – Routine dental exams, cleanings, and fluoride treatment.
80% of Basic Procedures – Dental fillings, simple extractions, and root canals.
50% of Major Procedures – Crowns, bridges, and dentures.
Most dental insurance plans cover two routine checkups per year at 100%. So, if it's been six months or more since you last visited the dentist, don't wait to schedule your next visit. If you have dental insurance, your checkup likely won't cost you a penny out-of-pocket!
More Ways to Access Affordable Care
There are other ways to save money on dental care without insurance. For example, many dentists offer flexible financing through CareCredit. Eligible patients can break down the costs of dental care with convenient monthly payment plans. Many of CareCredit's plans come with little or no interest!
Another option is to ask your dentist if they have an in-house membership plan. For one low annual fee, in-house membership plans typically cover 100% of preventive care for a year plus unlock discounts on cosmetic, restorative, and orthodontic treatments.
For more ways to save money and protect your smile, don't hesitate to contact your dentist in San Marcos!
About the Author
Dr. J. Robert Donnelly is a highly experienced dentist with over 1,600 hours of continuing dental education under his belt. The Marine Corps veteran is an active member of the Texas Dental Association and the Academy of General Dentistry. To learn more ways to maximize your dental insurance, visit the San Marcos Gentle Dental website or call 512-396-5225.