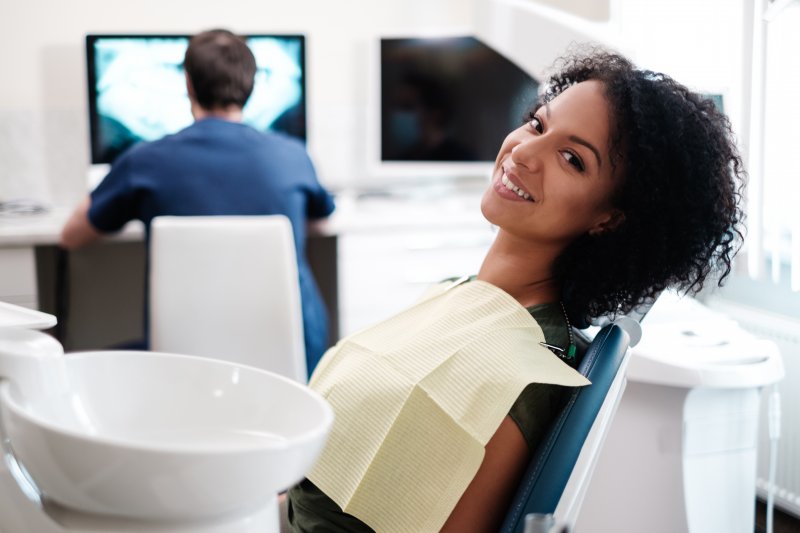 During your biannual visits to the dentist, you may want to get in and out as quickly as possible. However, being an active part of your dental checkups and letting your dentist know about any concerning health issues is a key part of making sure your mouth and body stay in good shape. Informing your dentist of these problems can help them better understand how to help you maintain a happy smile, so here are a few things you should mention at your next dental checkup.
#1: Your Dental Care Routine
Let your dentist know how often you brush and floss, what kind of toothpaste you use, and any other parts of your dental care routine. This can help them gain insight into how high risk you are for problems like gum disease and tooth decay. This will also allow them to share recommendations on products, techniques, or how to improve your care regimen.
#2: Medications and Supplements
Your dentist should have a list of all the medications and supplements you take to ensure they don't recommend procedures or treatment aftercare that may cause complications. Certain medications can also have unpleasant effects on your oral health, such as dry mouth, which increases your chances of developing cavities and other issues. Knowing what medications and supplement you take will allow them to take a proactive approach to helping you maintain your oral health.
#3: Tenderness or Bleeding When Brushing or Flossing
Bleeding gums can be a sign of a number of issues including gum disease, faulty dental restorations, and ill-fitting dentures. If your gums bleed when brushing or flossing your teeth, your dentist can uncover the root of the issue and stop it from progressing further.
#4: Health Issues
High blood pressure, diabetes, and digestive issues can all impact your oral health and vice versa. Gum disease and poor dental health can raise your blood pressure further and may make medications less effective. Diabetes makes you more prone to severe gum disease and can weaken the immune system, which makes you more likely to develop infections. Bite alignment can also impact digestion by making it harder to chew food down to the appropriate size. Your dentist can help you take special precautions against oral health issues you may be at a higher risk of.
#5: Recent COVID-19 Diagnosis
If you recently had COVID-19, let your dentist know before your appointment so they can take the necessary safety precautions and be on the lookout for oral health consequences. Reschedule your appointment if you're still contagious or are still showing symptoms to protect both your dental team and other patients.
#6: Jaw Pain, Neck Pain, or Headaches
Pain in the neck, jaw, or frequent headaches should be mentioned to your dentist, as they could be a sign of temporomandibular disorder, or TMD. The sooner they know about the pain, the sooner they can implement a treatment plan.
With only a few dental checkups each year, it's important to make them count. Use this time wisely to speak with your dentist about any health issues you may have to continue to maintain a beautiful smile.
About the Practice
Led by Dr. J. Robert Donnelly, the team at San Marcos Gentle Dental is passionate about providing their patients with safe, effective dentistry. They aim to help the whole family achieve the healthy, happy smiles they deserve thorough quality preventive, restorative, and cosmetic dental care. From checkups and cleanings to extensive dental work, they use advanced technology to administer the most effective, comfortable treatment possible. If you have any questions or are interested in scheduling an appointment with San Marcos Gentle Dental, visit their website or call their office at (512) 396-5225.