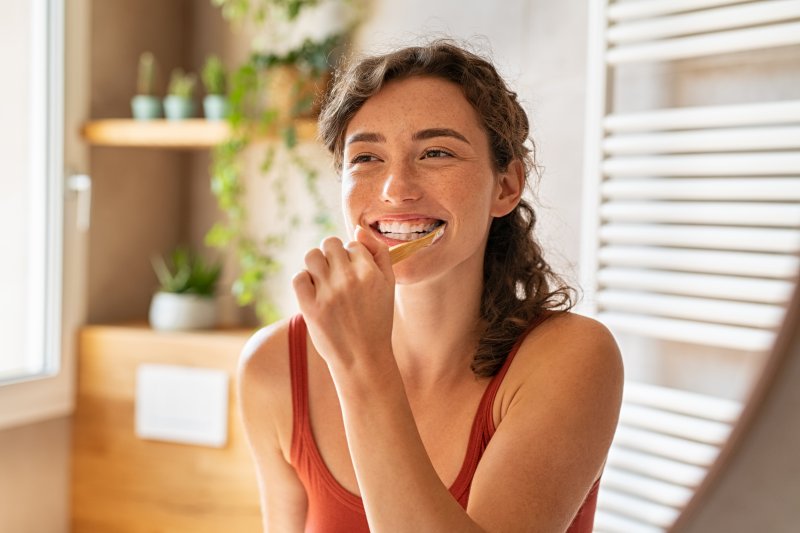 While February is most popular for Valentine's Day, it's also known as American Heart Month. The second month of the year has been dedicated to spreading awareness of cardiovascular well-being since 1964. Although eating better or exercising more can help improve your heart health, you won't want to forget the importance of your oral hygiene routine. Keep reading to learn about the link between your pearly whites and maintaining pristine cardiovascular health!
The Connection Between Heart Health & Oral Health
Having an oral infection not only has negative consequences for your smile but can also potentially spread to other parts of your body. This is especially since your mouth is both the entryway to your digestive tract and located very close to your brain. If left untreated, certain conditions like gum disease can increase the risk of harmful bacteria causing serious complications to your vital organs, including your heart. Generally speaking, people with gingivitis are two to three times more vulnerable to experiencing cardiovascular conditions, such as a heart attack. The good news: gum disease can easily be avoided by implementing a good oral hygiene regimen.
5 Essential Practices for Early Prevention
When it comes to maintaining your smile and other oral structures, prevention is the most important factor. For this reason, if you haven't paid much attention to your oral hygiene routine, then now is the perfect time to implement the following best practices:
Brush for two minutes twice a day.
Floss at least once or after every meal.
Clean your tongue as often as your teeth.
Quit or avoid bad oral habits like smoking or overindulging in sugary food.
Schedule dental checkups and cleanings twice a year.
How Can Your Dentist Help?
Even if you feel like your teeth and gums feel fine, you'll still want to schedule regular visits to your dentist's office every six months. At-home oral hygiene can only take you so far before you'll need professional assistance in maintaining a completely clean smile. Not only will your dentist polish your pearly whites and remove stubborn stains, but they can address any developing issues that might detect during your checkup. This can help prevent more serious oral health problems from starting or getting worse over time, including gum disease.
So, if you're committed to improving your cardiovascular health in the long run, be sure to invest in your oral healthcare! Your dentist will be more than happy to help you maintain a strong body and beautiful smile.
About the Author
Dr. J. Robert Donnelly received his dental doctorate from The University of Texas Health Science Center in San Antonio. He regularly seeks continuing education and is a member of numerous organizations like the American Dental Association and the Academy of General Dentistry. He offers a wide range of high-quality and comprehensive services, including dental checkups/cleanings, tooth-colored fillings, and root canal therapy. If you need to schedule an appointment, visit his website or call 512-396-5225.