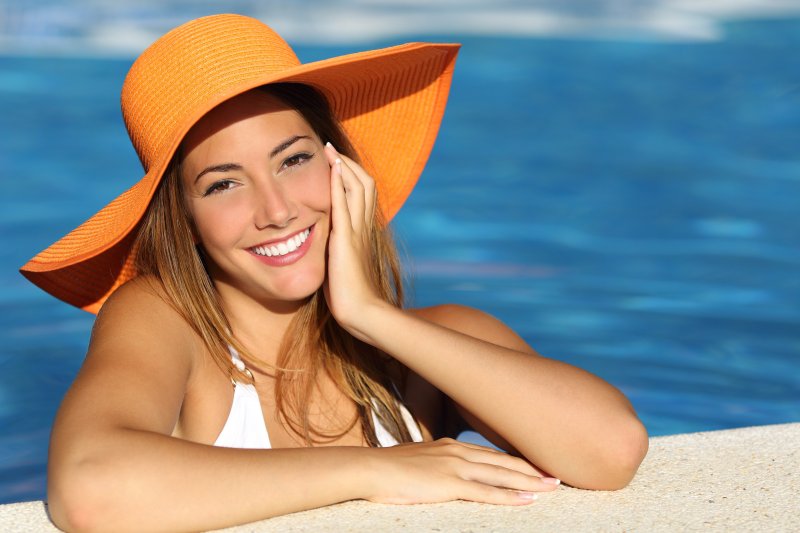 At this point, you're likely itching for a vacation. That's only natural – summer is here again, and the weather is suited for fun in the sun! Still, there's some prep work you should take care of first. In particular, consider seeing your dentist before summer vacation. A pre-trip dental visit actually has many benefits; attending one makes work breaks more enjoyable. If you'd like to learn more, just let your San Marcos dentist explain. Here are four great reasons to see a dentist this season's vacation.
Avoid Damage from Summer Treats
As you might already know, people often eat more sweets during summer. (Ice cream and soda are great ways to cool off!) Unfortunately, this leads to a high sugar intake – something that can cause tooth decay and gum disease. Worse yet, sweet drinks like sodas and fruit juices are also acidic. If you drink too much of them, their acids will erode your enamel.
A dental checkup before your trip, however, lets you avoid these issues. The visit cleans your teeth and applies fluoride, protecting your smile from decay. In fact, it even removes plaque and tartar built from earlier sugar consumption.
Prevent Dental Emergencies Abroad
A dental emergency on vacation is very unpleasant. After all, it means having oral issues – gum disease, tooth infections, etc. – that disrupt your relaxation time. To the extent you can, it's best to keep one from happening.
As it happens, a pre-trip checkup helps with this goal. Since the visit treats oral issues early, it'll keep your minor problems from becoming severe on vacation. From there, you're less at risk of oral challenges while abroad.
Make Your Smile Vacation-Ready
For your summer vacation, you probably plan to take photos. How else do you commemorate a fun trip's memories? Still, you'll want to ensure these pictures turn out well. Images of yellow teeth aren't very good at capturing great memories.
Thankfully, a pre-trip dental visit leaves you prepared. It'll give you and your family gorgeous grins, allowing you to take stunning photos.
Get Convenient Pre-Trip Care
During most of the year, your busy schedule might make dental visits tricky. It may simply leave you with little time for them. That said, the season of summer solves this problem.
In truth, summer is flexible. It lets adults get off work more easily, and it gives kids school-free fun. Therefore, the season frees up time for dental work. You can book a checkup within a greater range of dates and times than usual.
Ultimately, seeing a dentist before summer vacation is an excellent idea. That being said, book a checkup soon to enjoy the benefits above!
About the Practice
San Marcos Gentle Dental is based in San Marcos, TX. Led by Dr. J. Robert Donnelly, our practice provides each patient with outstanding dentistry. To that end, we perform high-quality preventive, cosmetic, and restorative services, as well as emergency dental care. You can even trust us for sedation dentistry that relieves your treatment anxiety. For more information or to book a visit, you can reach us on our website or by phone at (512)-396-5225.