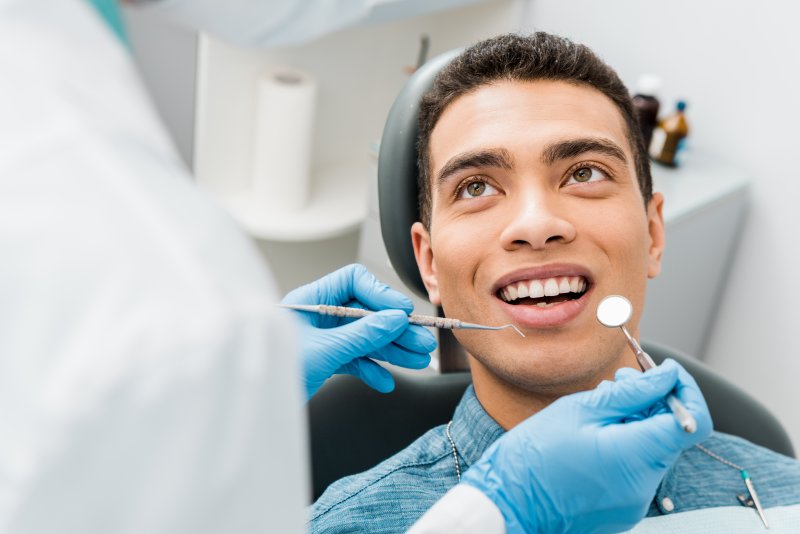 Most patients know at least a little about six-month dental checkups. In particular, these bi-yearly visits are one of the essential ways dentists support your oral health. However, you might be surprised at what happens during these regular appointments. A checkup can look simple on the surface, but it involves many complex steps that demand careful attention. To prove it, here's your dentist in San Marcos with the details. Read on to learn four things you likely didn't know about dental checkups.
Salivary Gland Inspection
Saliva is essential for a healthy mouth — it washes away harmful bacteria. That said, a checkup will have your dentist inspect your salivary glands. Doing so lets them know whether you're producing enough of the liquid.
If you lack saliva, you could develop oral health problems. Dehydration is the most obvious, but the risk of bad breath, cavities, and infections would also increase.
Tonsil Examinations
You might think medical doctors only examine tonsils, but dental checkups look them over too. After all, they must ensure the body part doesn't show signs of infection or swelling. If it does, you could get tonsilitis, leading to a throat abscess.
Oral Cancer Screenings
As it turns out, dentists even use checkups to screen you for oral cancer. This screening has them check your lips, head, neck, and mouth tissues for cancerous growths and such. Other symptoms they'll look for include mouth lumps, red or white patches in your throat, difficulty swallowing, and more.
Bite & Jaw Assessments
A checkup will even include an assessment of your bite and jaw. That way, the dentist will know if everything is aligned correctly.
By examining your bite, they'll know if your teeth have moved. Should that have happened, they'll likely recommend you see a specialized dentist or "orthodontist."
When it comes to your jaw, a dentist will look over your TMJs — joints connecting your jaw to the rest of your skull. If these joints aren't working correctly, you could develop a temporomandibular joint disorder (TMD).
As you can see, there's a good reason dental checkups preserve oral health. So, remember to attend them every six months —your smile will thank you for it.
About the Practice
San Marcos Gentle Dental is based in San Marcos, TX. As led by Dr. J. Robert Donnelly, our practice transforms smiles with comprehensive dental services. In other words, we perform a range of preventive, cosmetic, and restorative treatments, including emergency procedures. Our office is also a certified provider of dental sedation, Invisalign clear aligners, and even snore guards! For more information or to book an appointment, you can reach us on our website or by phone at (512)-396-5225.